Racha Yai & Koh Mun Islands – Private Boat Hire
Racha Yai & Koh Mun Islands – Private Boat Hire
Racha Yai & Koh Mun Islands – Private Boat Hire 1 Day
33,500THB
Crystal clear water for snorkeling, sandy beaches, island hopping close to Phuket. Ideal for groups of guests who enjoy spending lots of time in the water. Paradise of Phuket's door step!
Tour Itinerary
Hotel pickup time 7.30am
Departure 8am
Arrive at Racha Yai Island 8.30am
Snorkeling, swimming, relaxing 8.30am - 10.30pm
Snorkeling, sightseeing, relaxing 11 - 12pm
Cruse to Koh Mun arriving 12.30pm
Snorkeling & sightseeing, relaxing 12.30 - 2pm
Cruse back to Phuket arriving approximatrly 2.30pm
Transfer back to Hotel
Note
Our Guests' safety and comfort are our priority.
For this reason private boat charter itineraries may be adjusted according to the sea and weather conditions.
Tour Included
Hotel transfers (small additional transfer fee from some areas)
Soft drinks, mineral water, sandwich rolls, chocolate croissants and seasonal fruit platter, cold face towels
Experienced Western Guide
Good quality snorkeling gear (mask,snorkel & fins)
Accident Insurance
Note
You are very welcome to bring your own beer and wine onboard (no corkage fee).
We have a cooler on the boat and can supply glasses and a bottle opener free of charge.
Extras
Gourmet picnic lunch
550 Baht/Guest
250 Baht/Guest (children aged 4-11 years old)
Brunch baguette 150 Baht/each
Menu
Mixed cold cuts plate
Green Garden/Greek salad
Mixed cheese plate
Pasta salad
Potato salad
Mixed Sushi plate
Thai vegetable fried rice
Yellow noodles with tofu Phuket style
Freshly baked bread
Condiments
Discover Scuba Diving Experience
4,900 Baht/Guest (Minimum age 10 years old). Price includes: Instruction, full set of diving equipment, close in water supervision, 2 dives
Certified divers
Full set of diving equipment: 800 Baht
Experienced Dive Master: 4,000Baht
12 Litre Tanks: 300 Baht/Tank (includes weights & belts)
Fishing
3,000 Baht (includes 4 hand reel sets and fishing tackle)
Lunch at a resort or restaurant
Guests pay directly to the resort/restaurant
Note
A maximum of 17 Guests on board the boat on a day charter
Terms & Conditions
Cancellation Policy
If it is dangerous or we do not think we can show our Guests an enjoyable day on the boat due to the weather, then we will cancel the Charter. If this is the case you will not lose any money if a Charter is cancelled due to bad weather, and we will try to reschedule our Guests to another day where the weather looks better.
If you cancel a Charter 30 days or less before departure date you will lose your deposit due to potential loss of business.
If you cancel a Charter (no show) on the morning of the Charter you will lose your deposit due to potential loss of business.
Payment
Once you have given us the date you wish to go out on the Charter and we have confirmed the Charter we will send you details of how to pay. You can pay the deposit for the Charter via PAYPAL or Bank Transfer. The balance is to be paid in cash on the morning of departure.
Basic Boat Equipment
Comprehensive First aid kit
Oxygen Unit
Radio - Boat to Boat & Boat to shore
Full complement of life jackets
2 x Freshwater showers
1 Toilet
Dry storage area
Mask, snorkel & fins
Shaded seating area
Ice box
Sun seating area
GPS
See reviews from our past guests about our private boat tours from Phuket
Recommended by...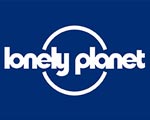 The Lonely Planet Guide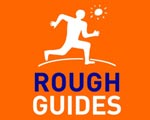 The Rough Guide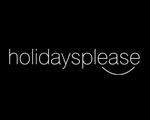 Holidays Please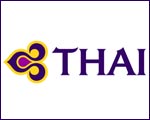 Thai Airways International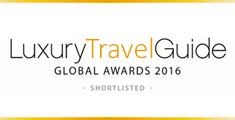 Luxury Travel Guide